Drawings I drew in 2021
: And forgot to post here ⏰ 10 minute read
---
OK so actually I drew a lot more stuff last year than I remembered to post! Sorry about that. I will try to keep up with it this year because so far I have been drawing less (sobs). I'll just break it up by date.
There is a lot of R-18 adult content because it's a whole year worth of posting. I'll put a spoiler over stuff containing detailed nudity.
January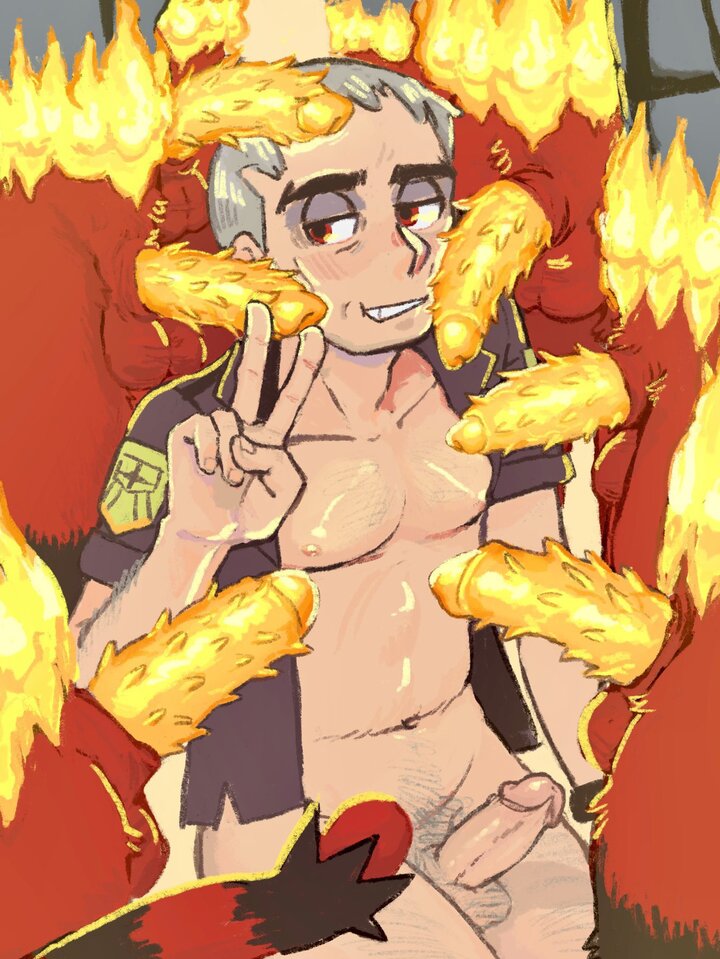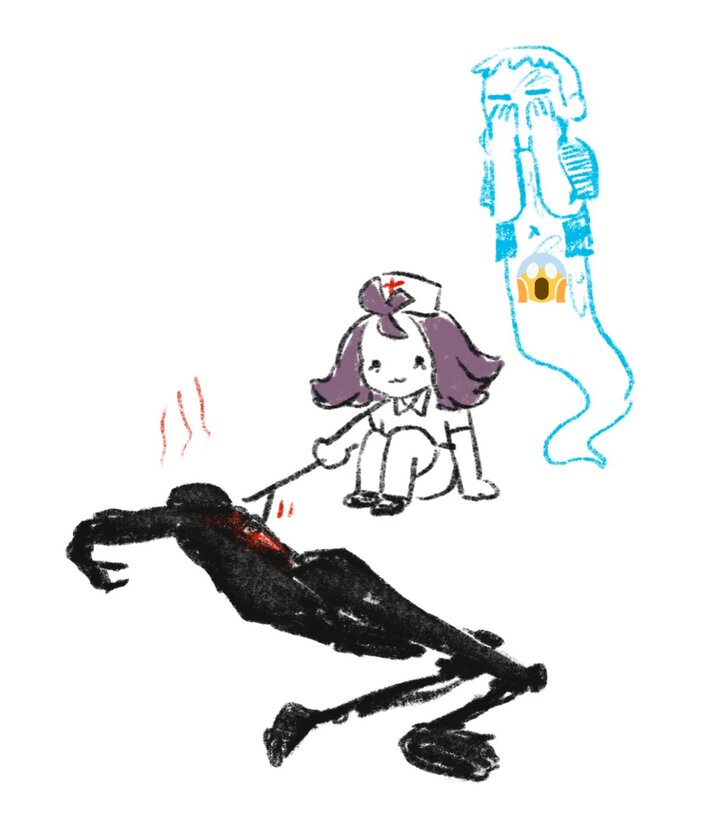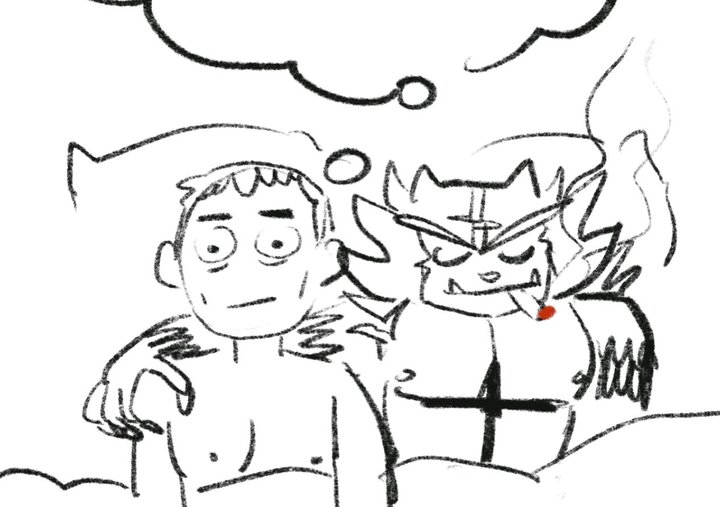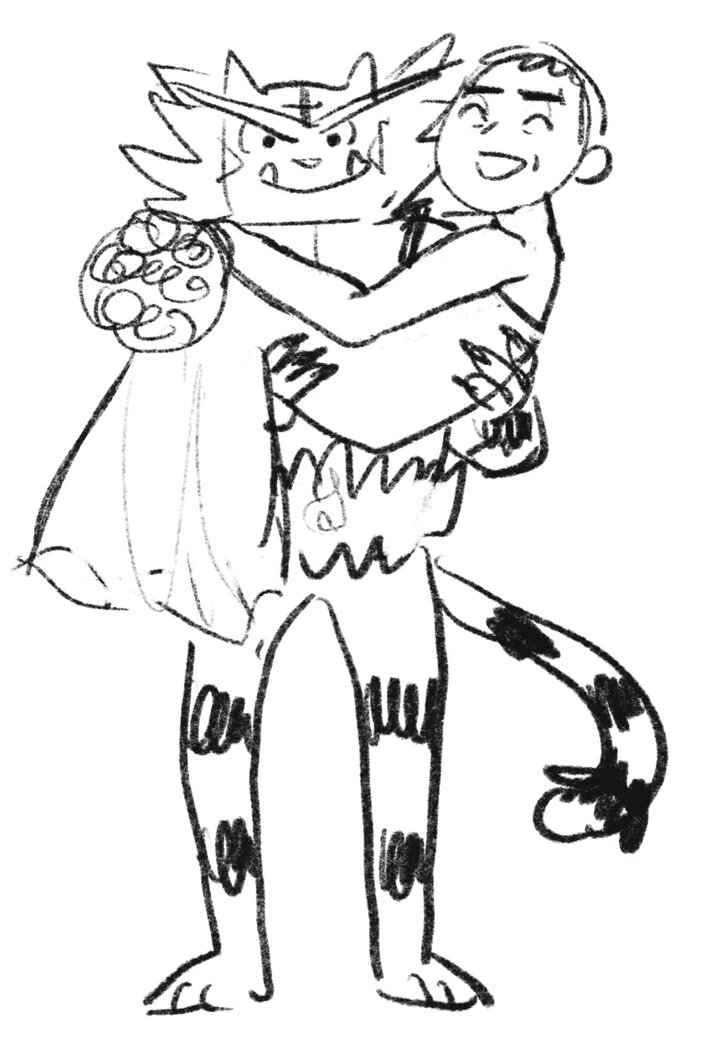 I drew this for Bobaboard's "Treat yourself" event. It's Nanu treating himself :)

Eventually I will finish the accompanying fanfic… It's actually one of the very first Nanu fics I started writing like 5 years ago and just never completed. I am a very slow writer because life gets in the way and I prefer the immediate result of drawing. If only it was as easy to write 1000 words as it was to draw a picture!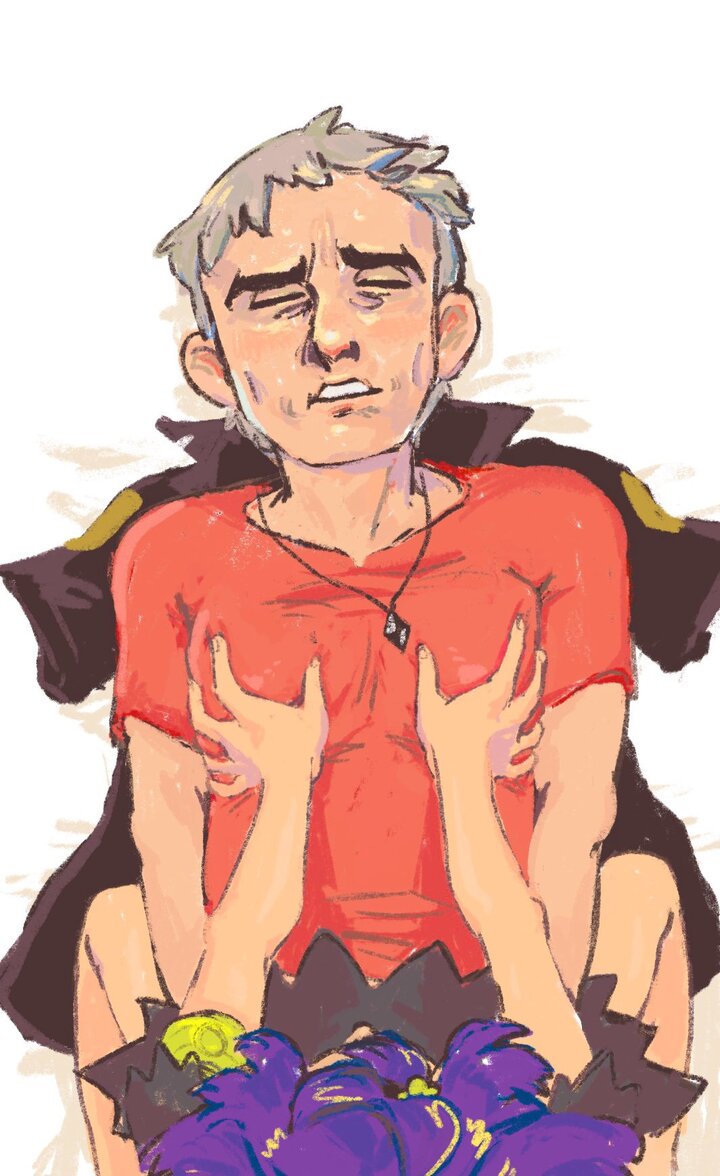 It's just an excuse to draw the yaranaika meme face.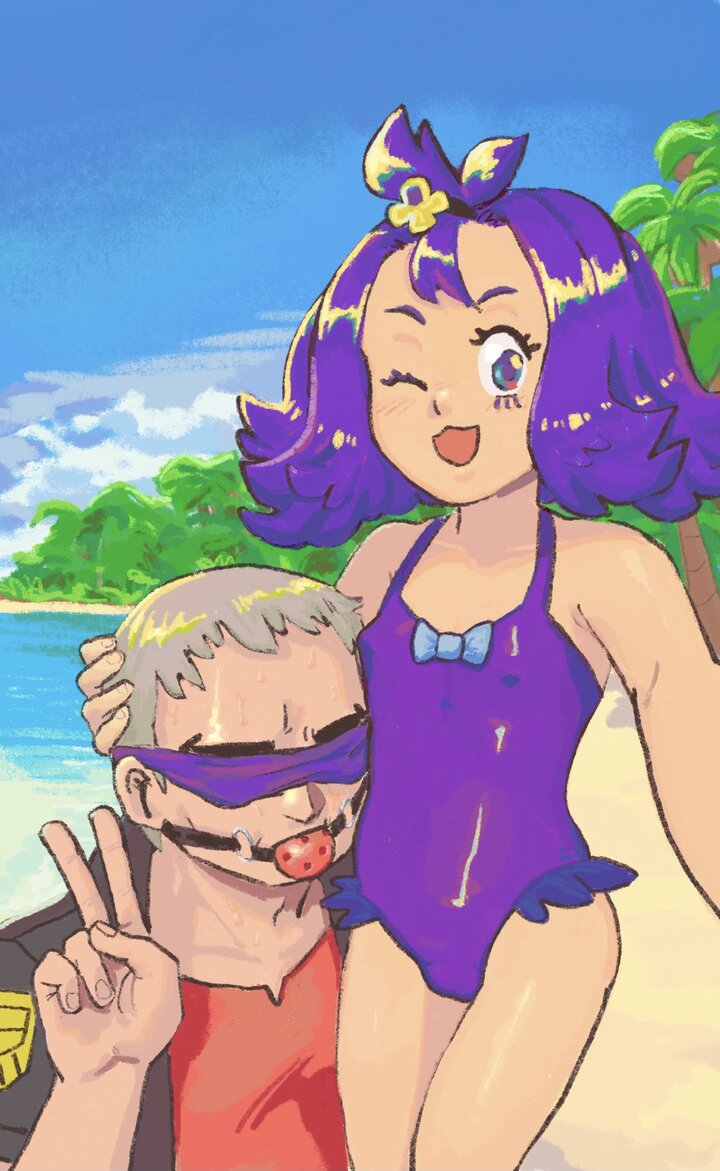 I just wanted to draw Acerola in a swimsuit for this one because I miss summertime and the beach.
February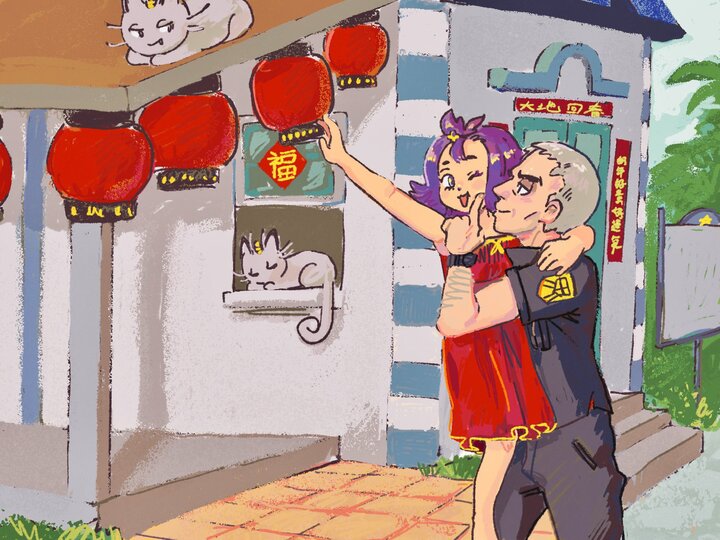 I thought it might be nice to draw something like this for the new year. I used a new brush for this and then I think abandoned it, because using it was tedious with my workflow haha. But I still like the result here.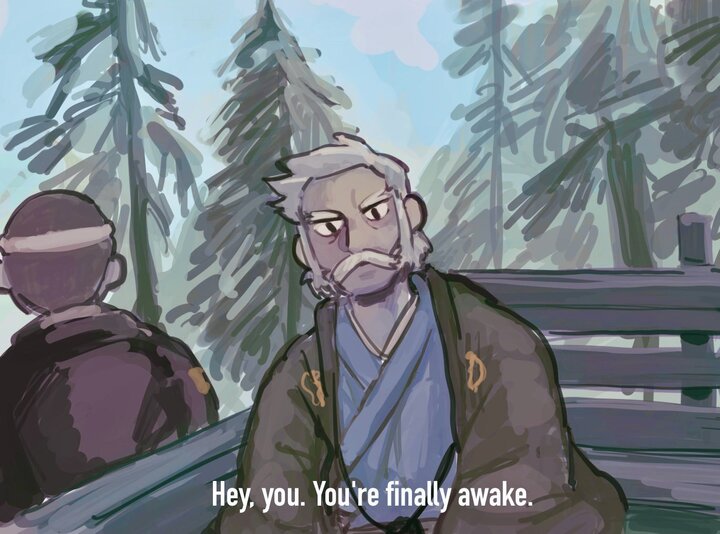 This was back when we didn't really know anything about the new Pokemon Legends Arceus game. I think it still feels kind of accurate, although Kamado has black hair.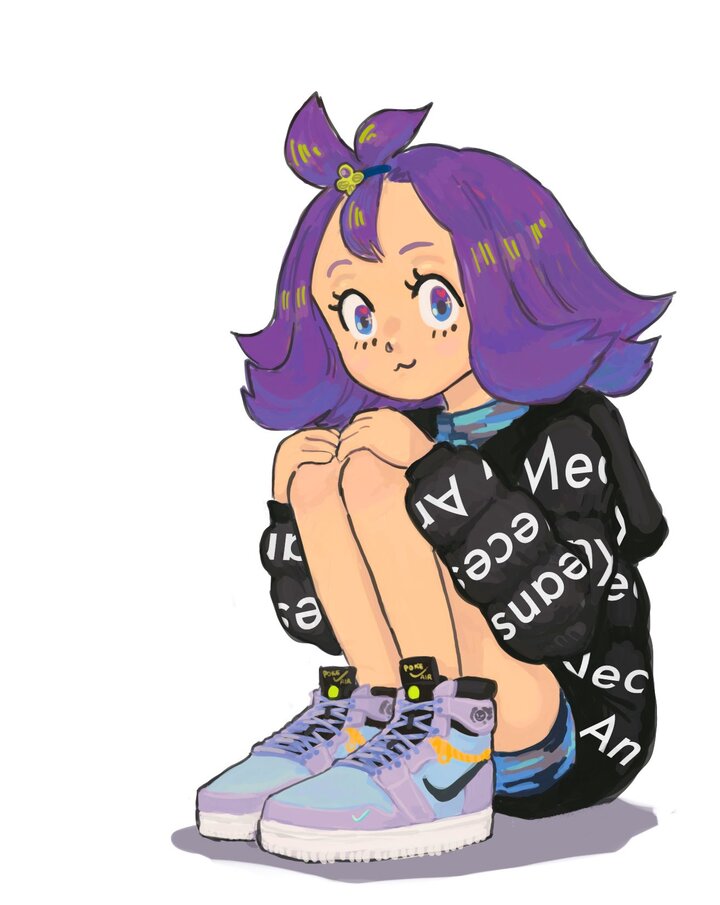 Drip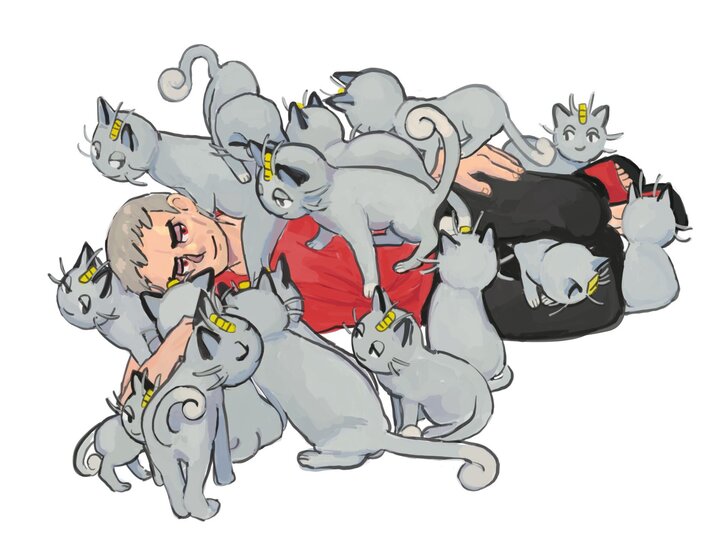 I drew Nanu covered in cats for Cat Day…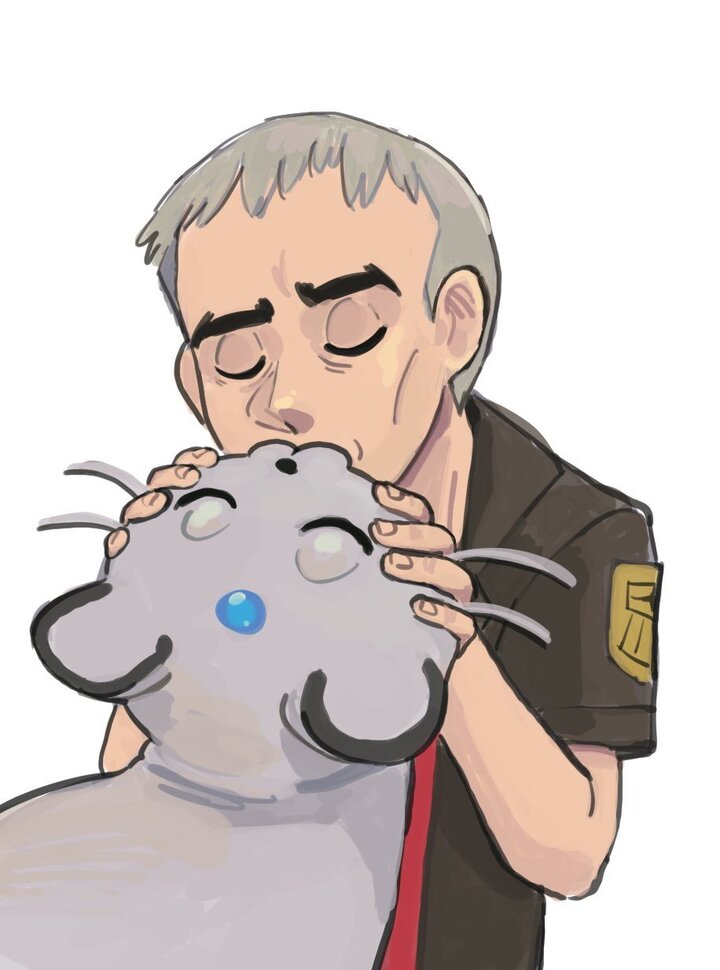 …and also this.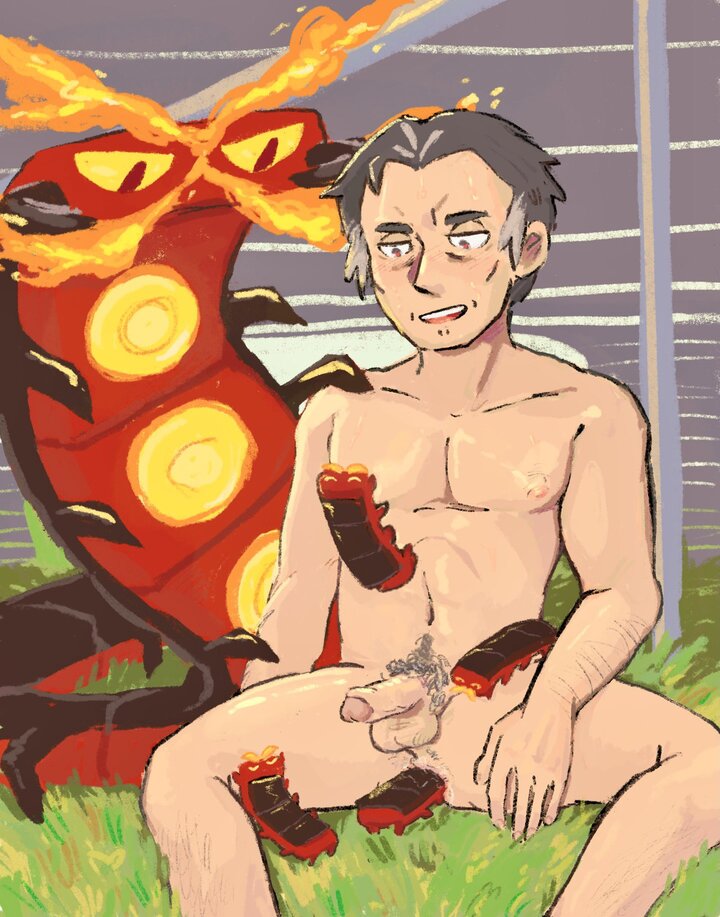 Ah… the miracle of childbirth…………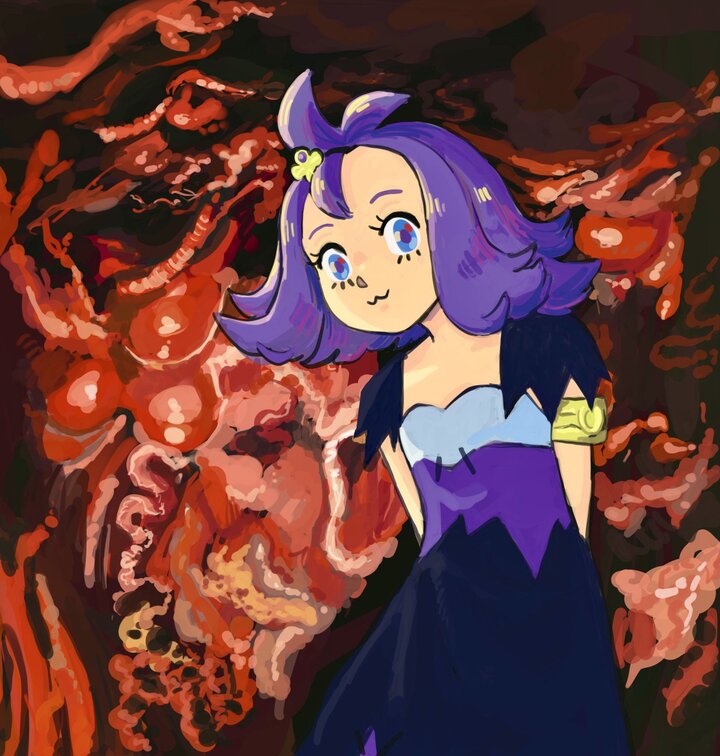 This is just an excuse for me to draw viscera. I really like viscera.
March
This month I played the new Cookie Run game but eventually got tired of the gameplay and grind… I still think the almond cookie guy is hot though.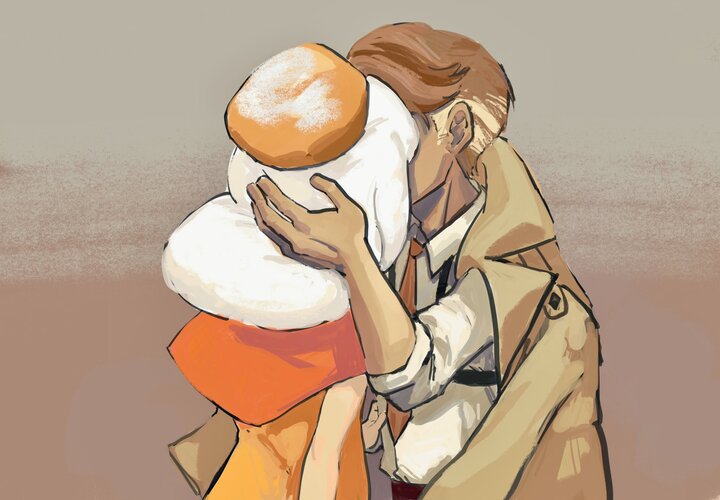 I think they had some nice dialogue lines together + the teacher/student relationship is my guilty pleasure. But to be honest I am not good at the humanization thing so I should redraw this as cookies.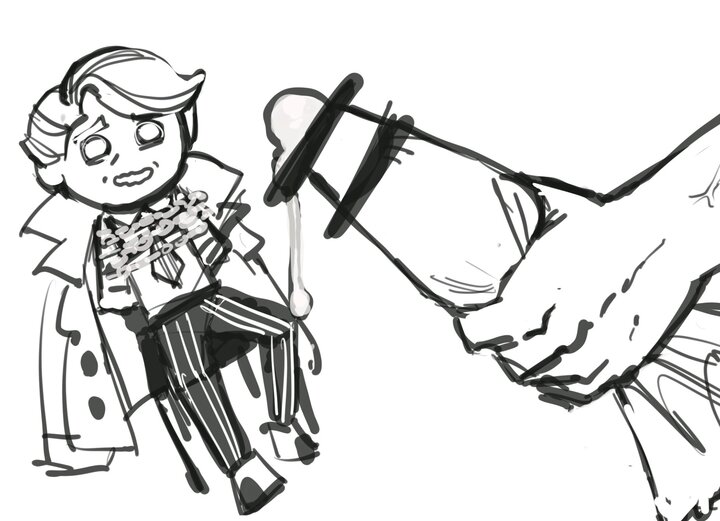 My perverse sexual lust for a cookie… Won't someone ice him…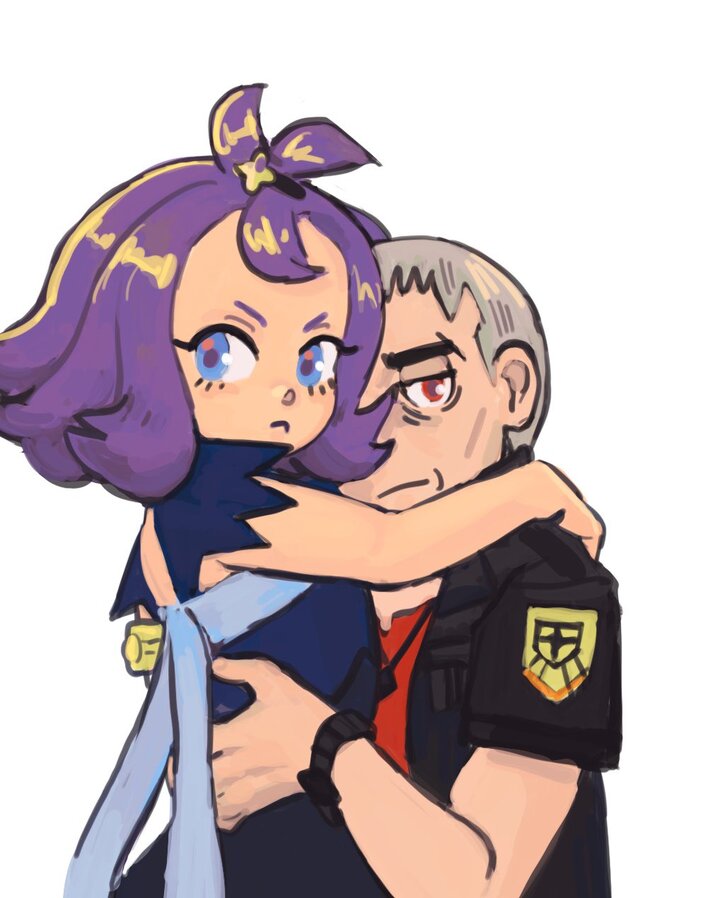 Just a cute pose I wanted to draw.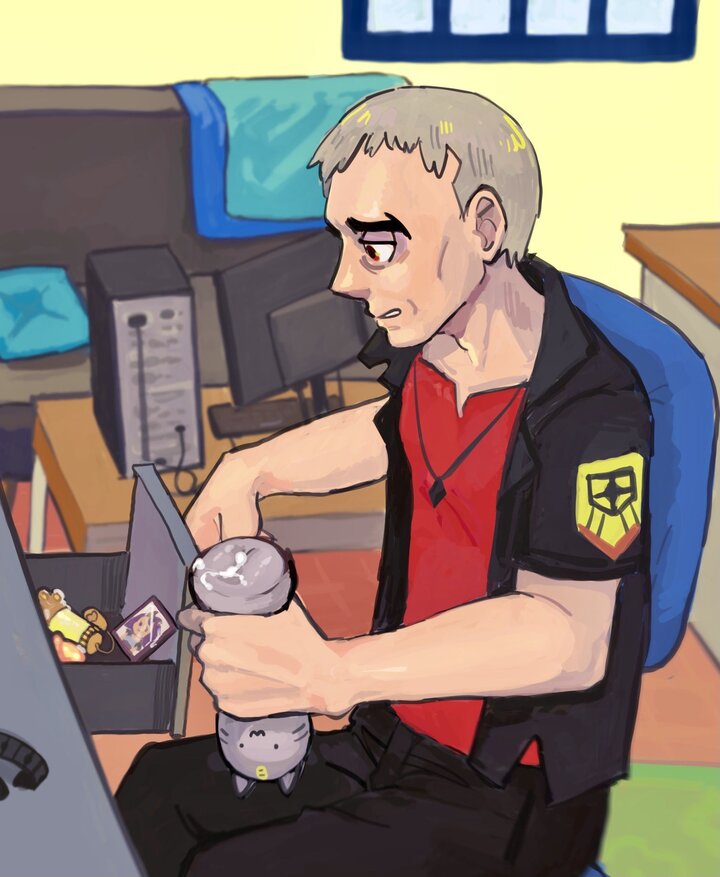 There's this really great blog devoted entirely to reviewing novelty onaholes. I decided to come up with one that Nanu might use.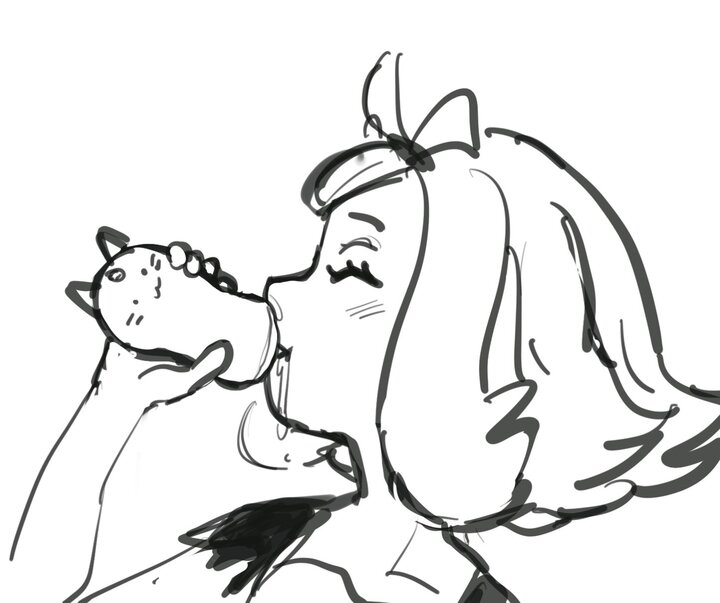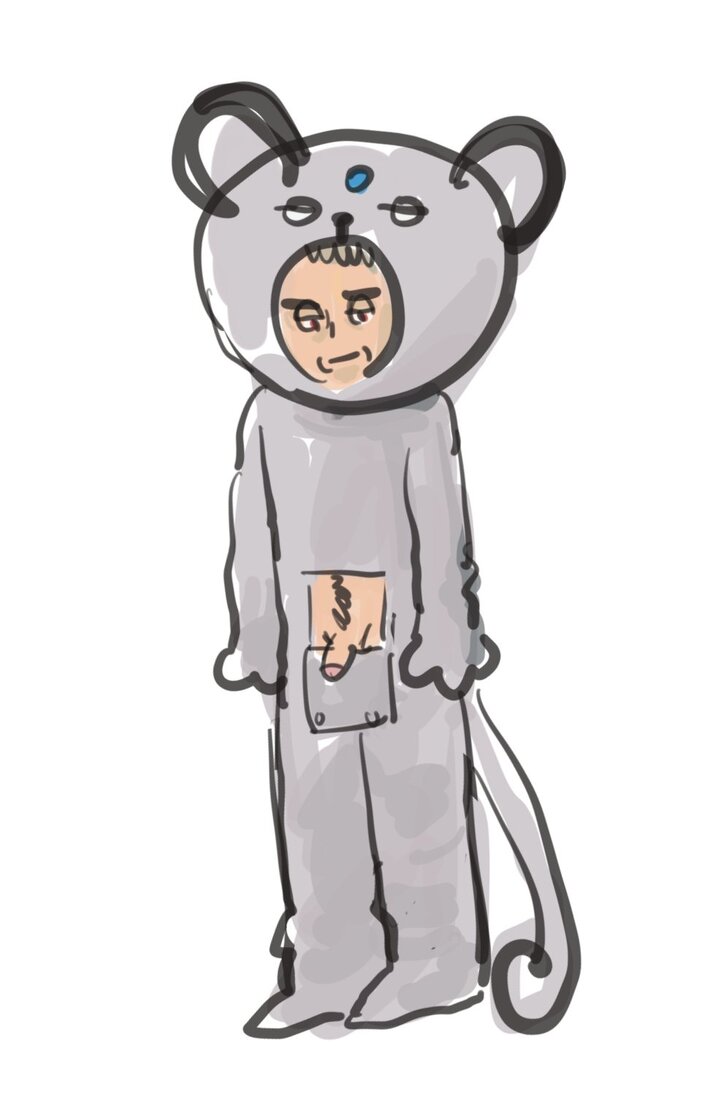 I dunno why but when drawing this I kept imagining Will from Hannibal saying "This is my design".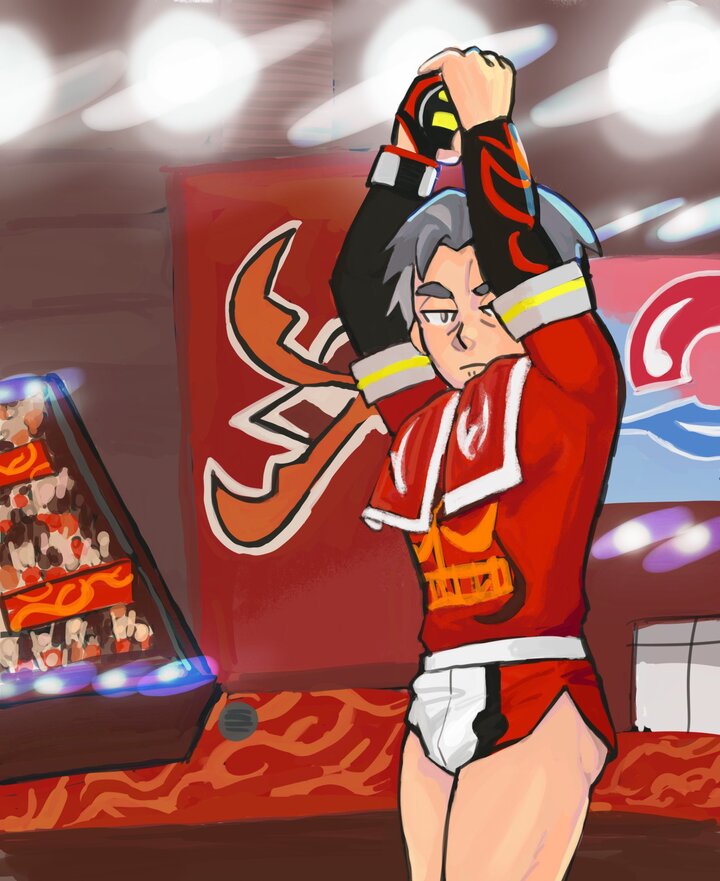 SHORTEN THEM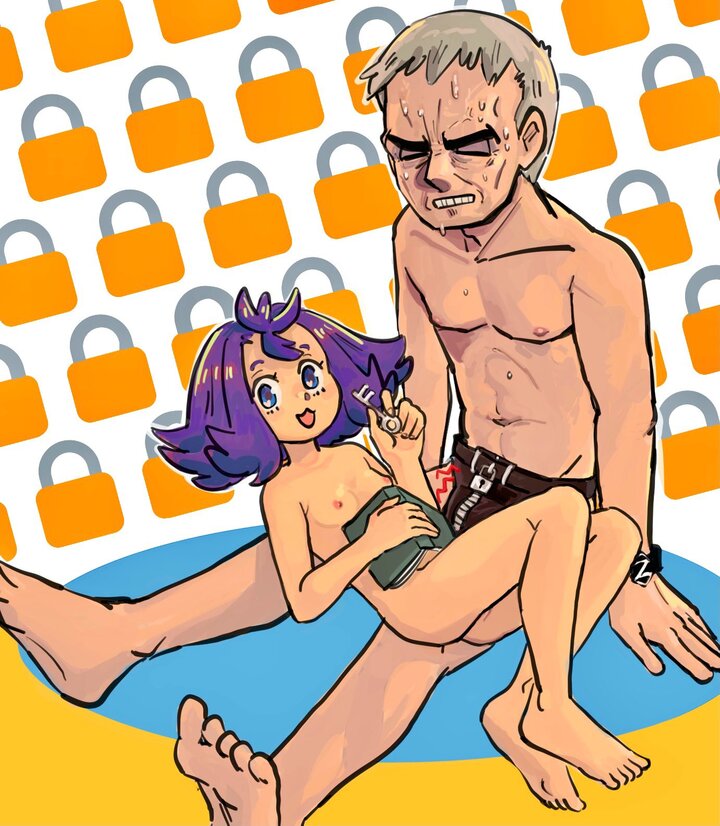 I like to make Nanu suffer. I think contorted expressions of agony are really fun to draw!
April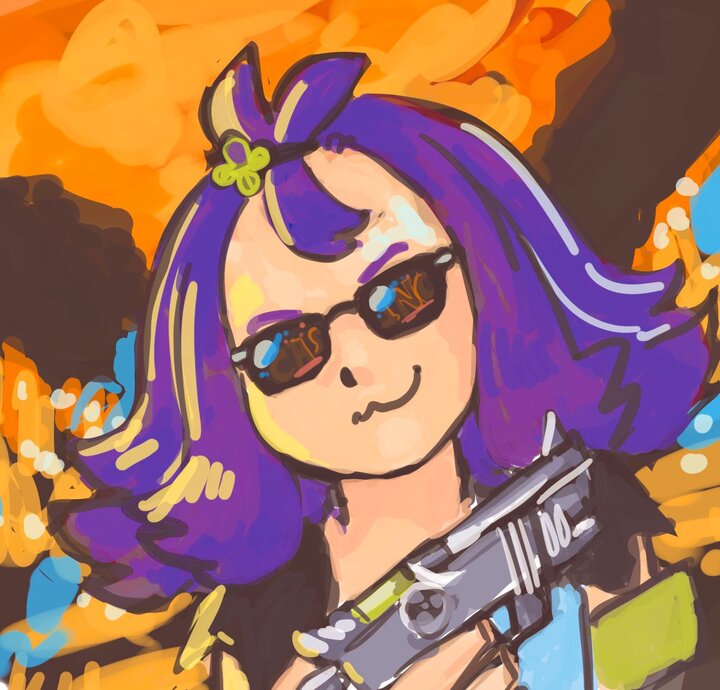 I think this was a request my boyfriend made of me because we'd just watched a bunch of Youtube videos of a guy saying funny shit in the Duke Nukem voice.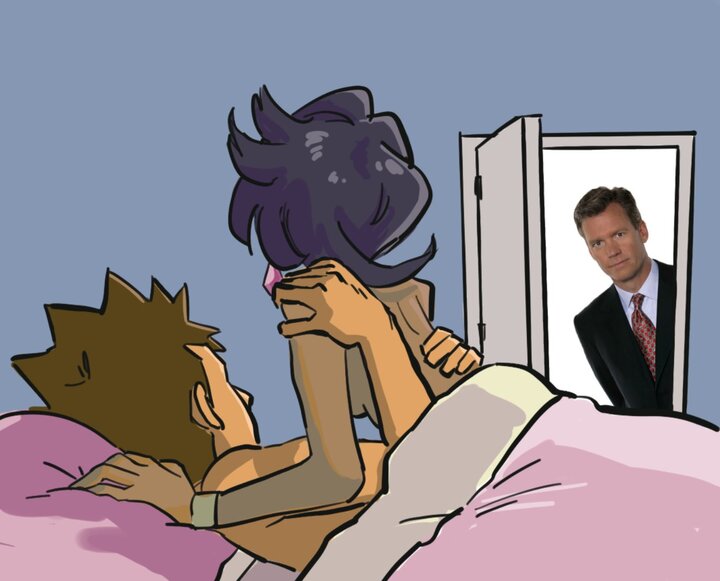 I love that Brock and Olivia get together. Age in the Pokemon anime is a joke.
July
I already posted stuff that I drew in May-June of this year so let's skip to July.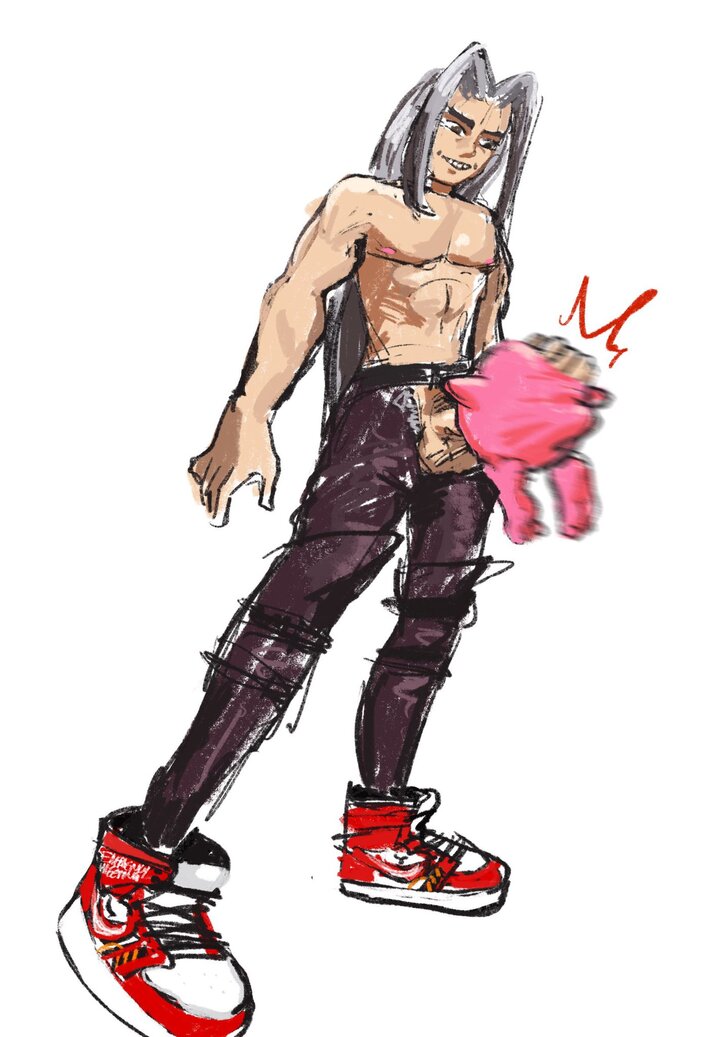 A Bobaboard request to draw 2 Smash characters Smashing. That's all I drew that month, I think. Jesus.
August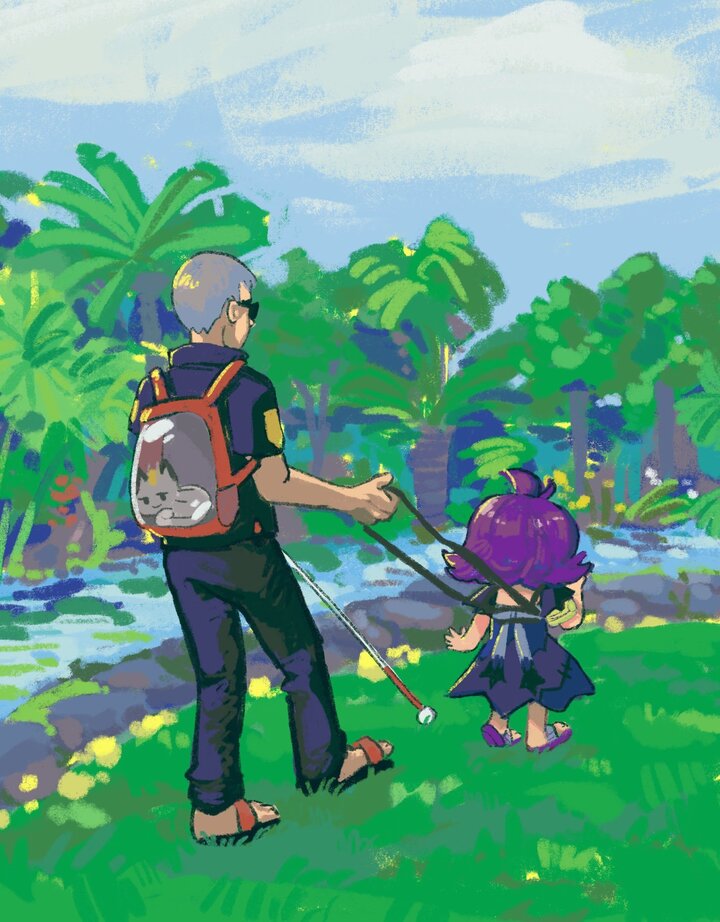 I was drawing Acerola as one of those children that you keep on a leash and then realized that it would be really funny if she was a seeing-eye loli. Nanu is only pretending to be vision-impaired so that he can take her into restaurants for free, though. What a scumbag…!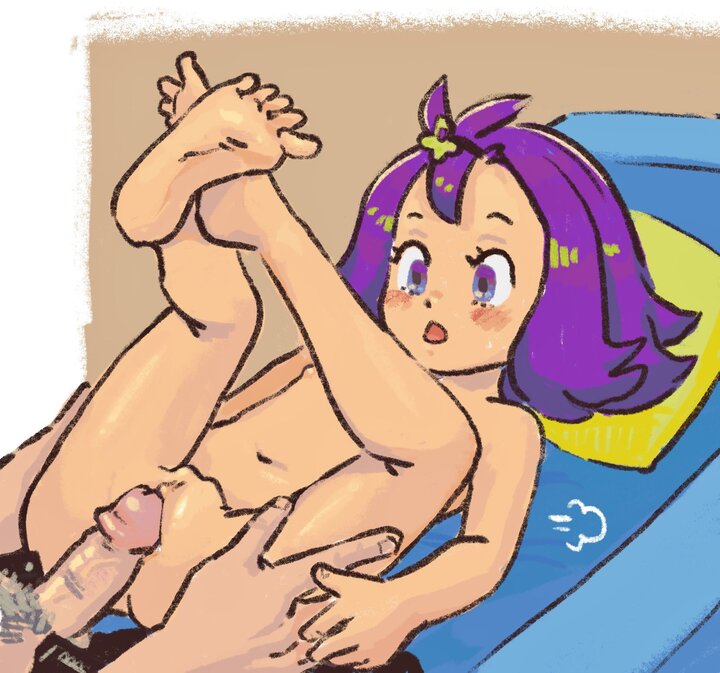 I am actually really bad at coming up with sex poses so I copied a pose from a random manga I was reading at the time. But it's been a really long time since I did that, so I don't remember the manga! You can probably find it on exhentai, though. To be honest, it's a big struggle whenever I draw porn because I tend to either look at drawings to get poses or subconsciously remember poses from drawings I really liked, but if I am not careful, I end up losing the essence of "I drew this" and I become unsatisfied with the drawing.
September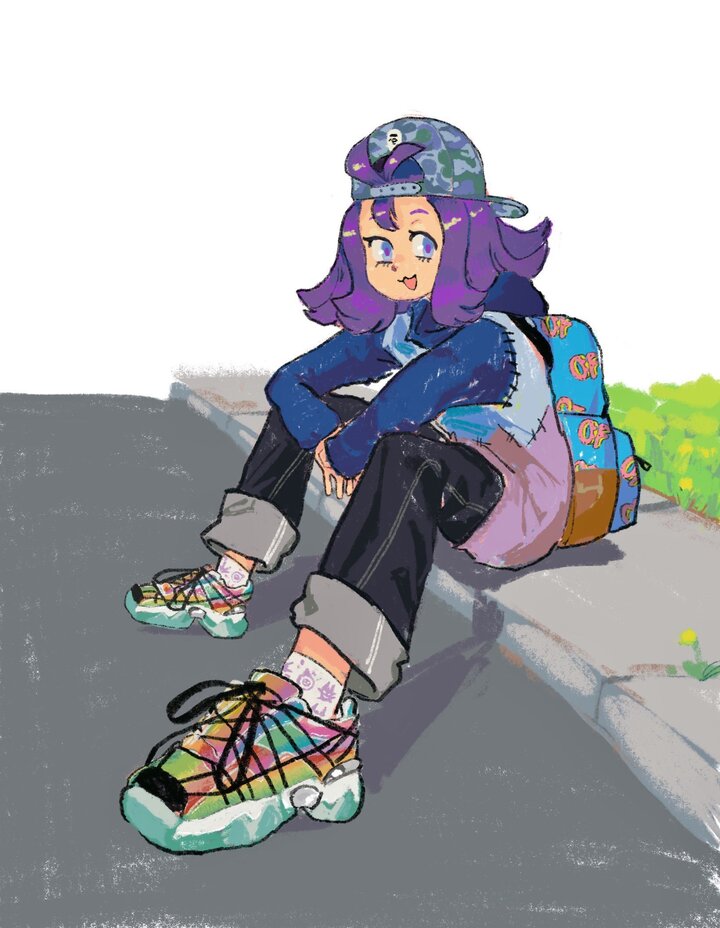 These sneakers are literally called Acerola, so I drew her wearing them.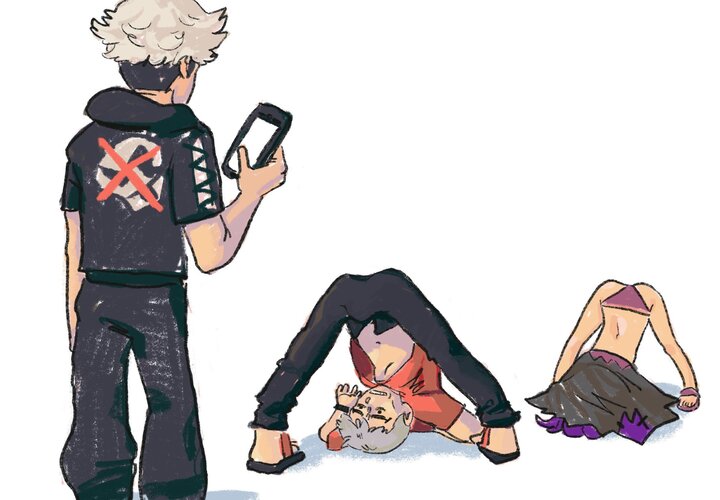 It's the bandwagon everyone jumped on for a week!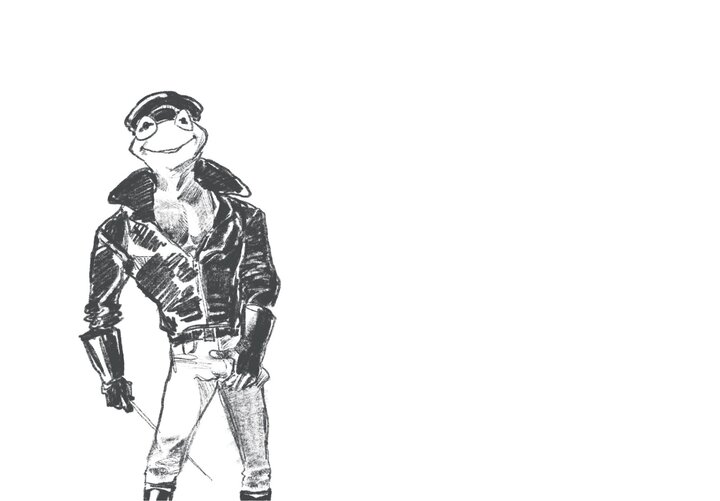 Kermit of Finland… I drew this while listening to "My Agenda" by Dorian Electra on repeat.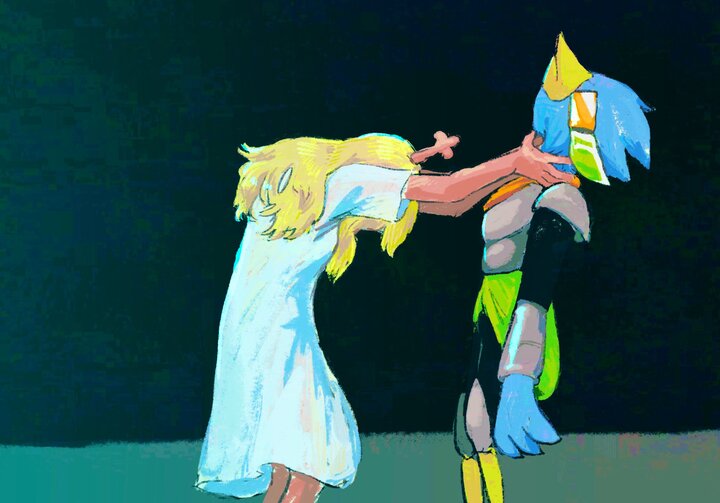 I think it's very cool that in the route where Noelle doesn't just Kill Berdly, she chokes him out End of Evangelion-style.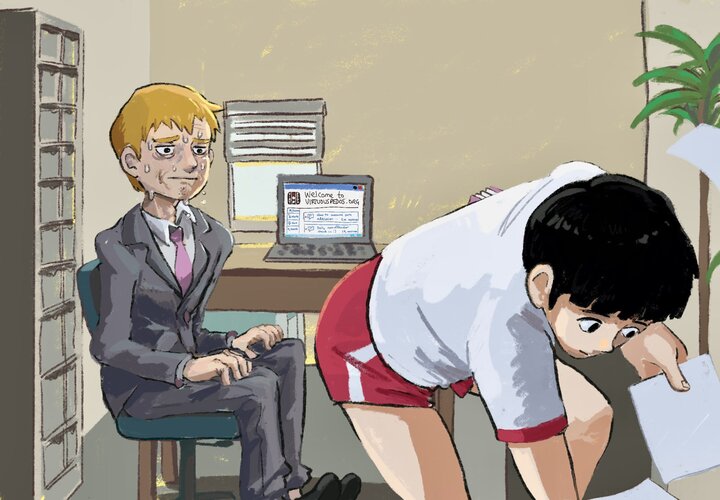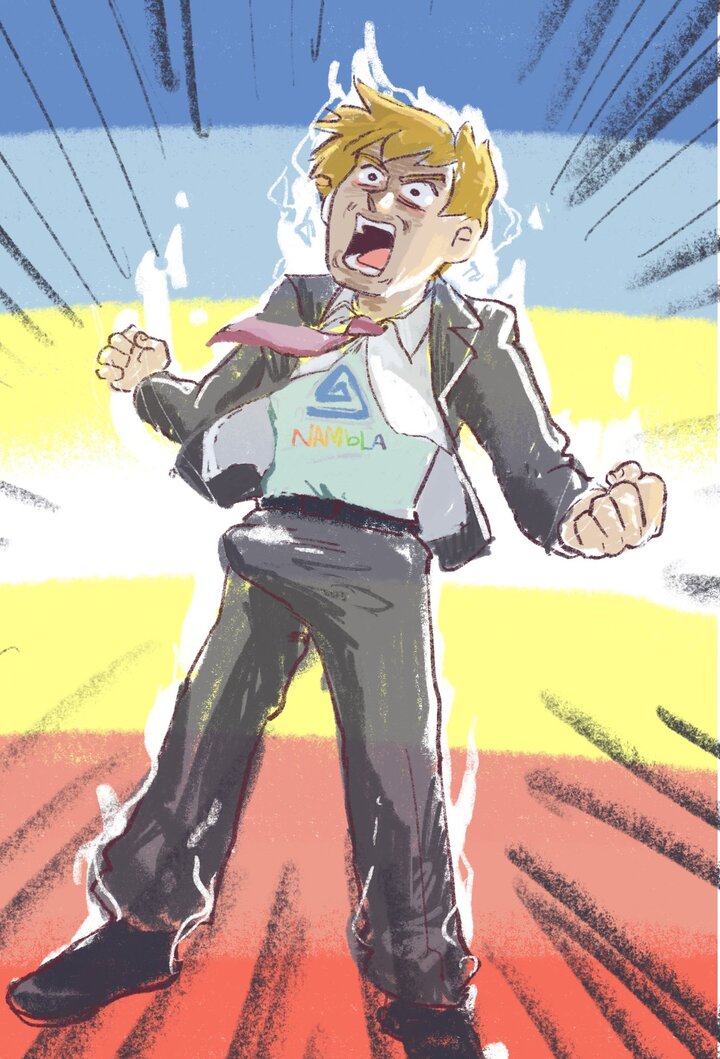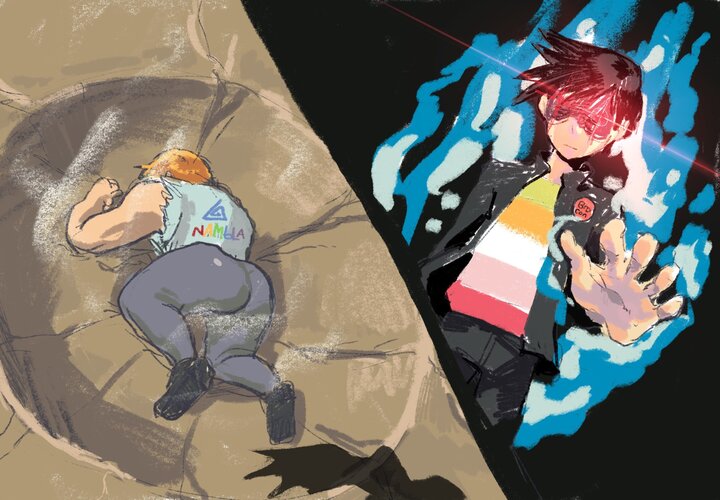 This series of images makes sense in my mind.
October
This is the month that I got into Deltarune for a bit because one of my friends really loves Spamton.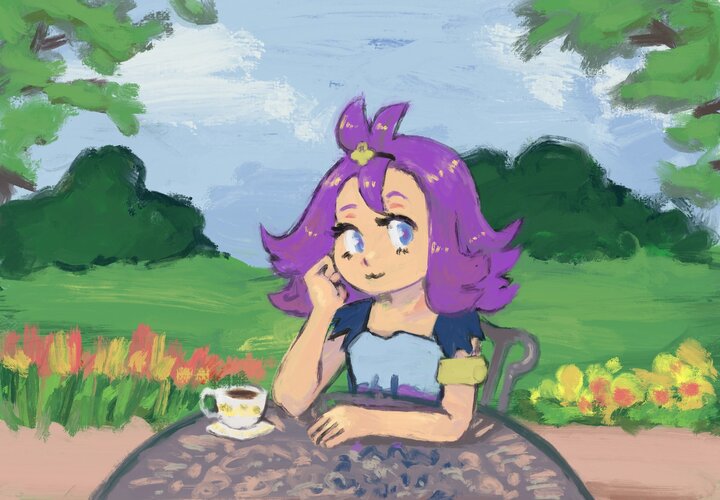 I tried out a new brush.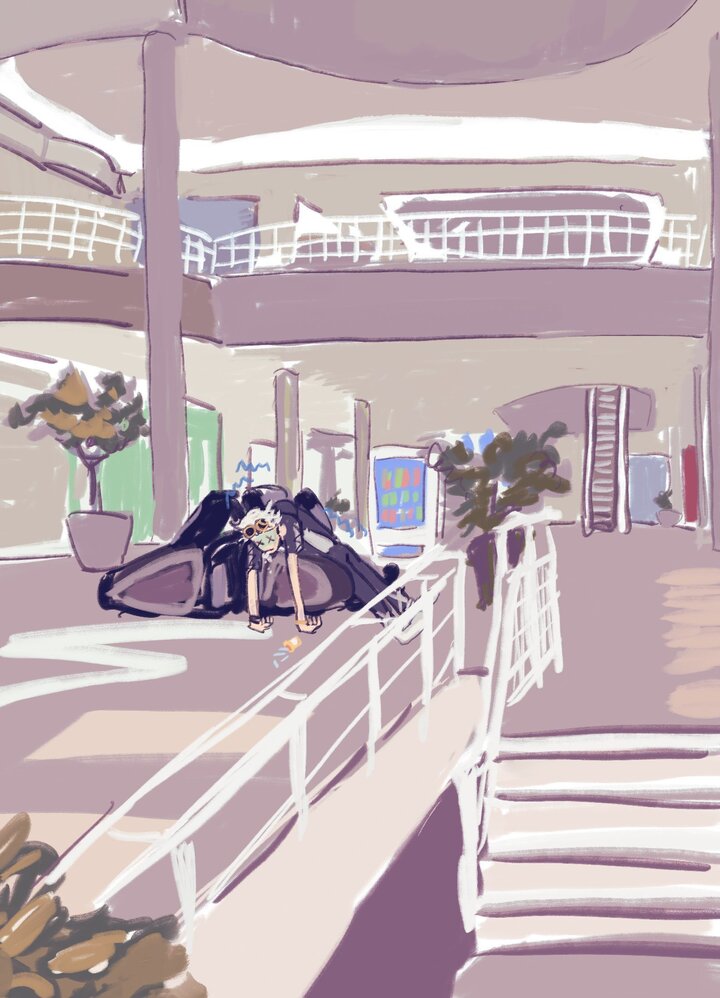 "What genre of music do you like?" "dying of a xanax overdose in a shopping mall demo massage chair wave"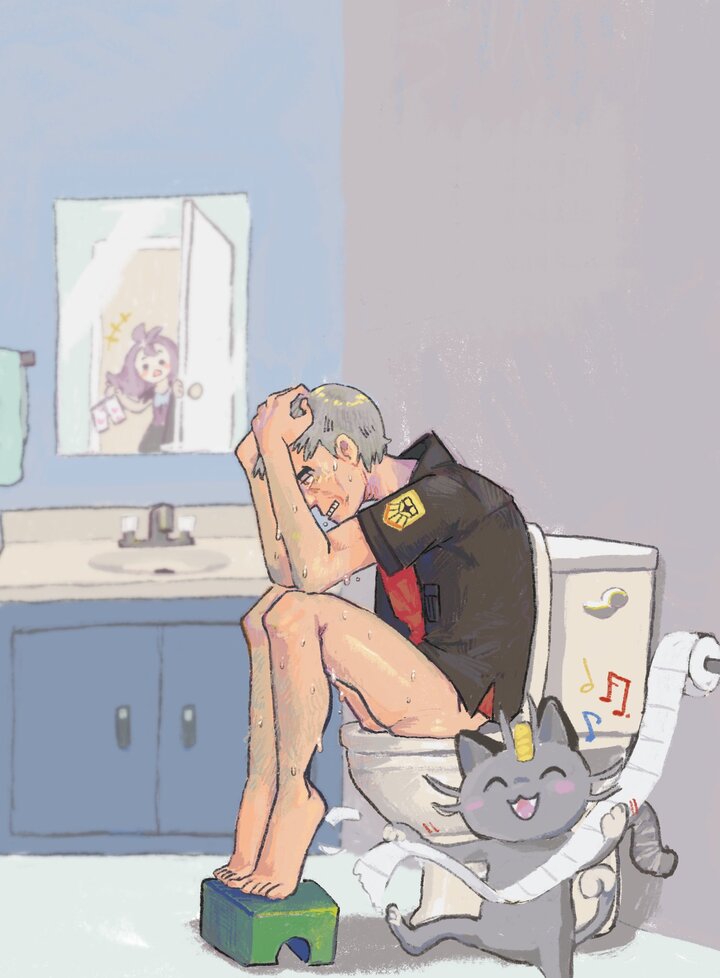 "Why do they call it a restroom when I'm fighting for my life in here"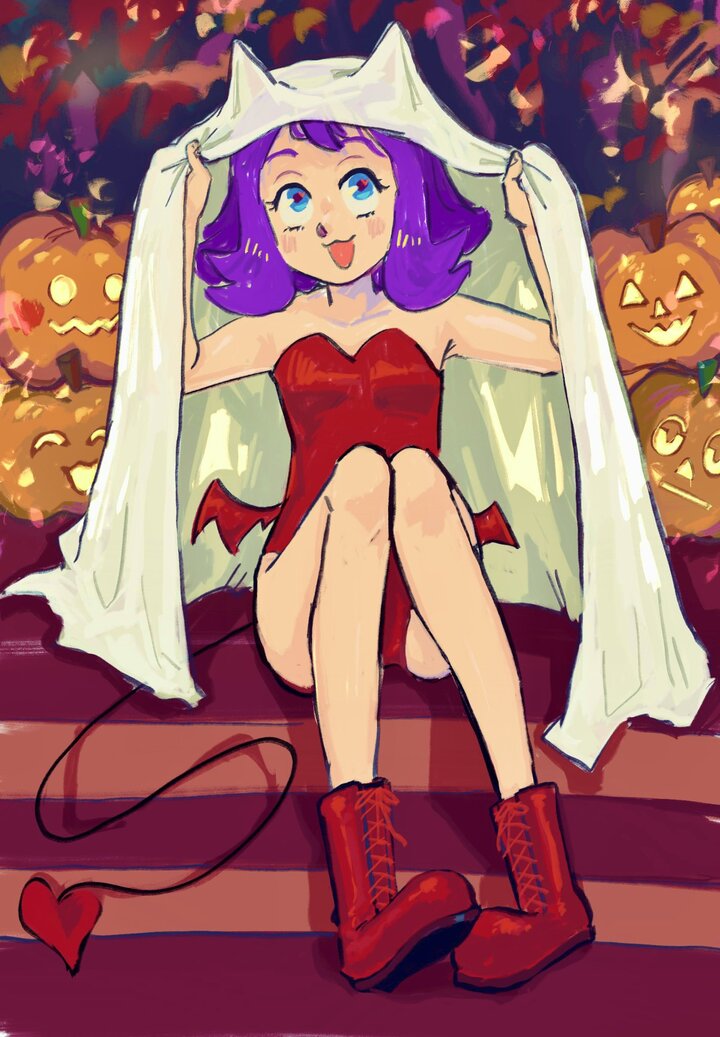 Happy Halloween :)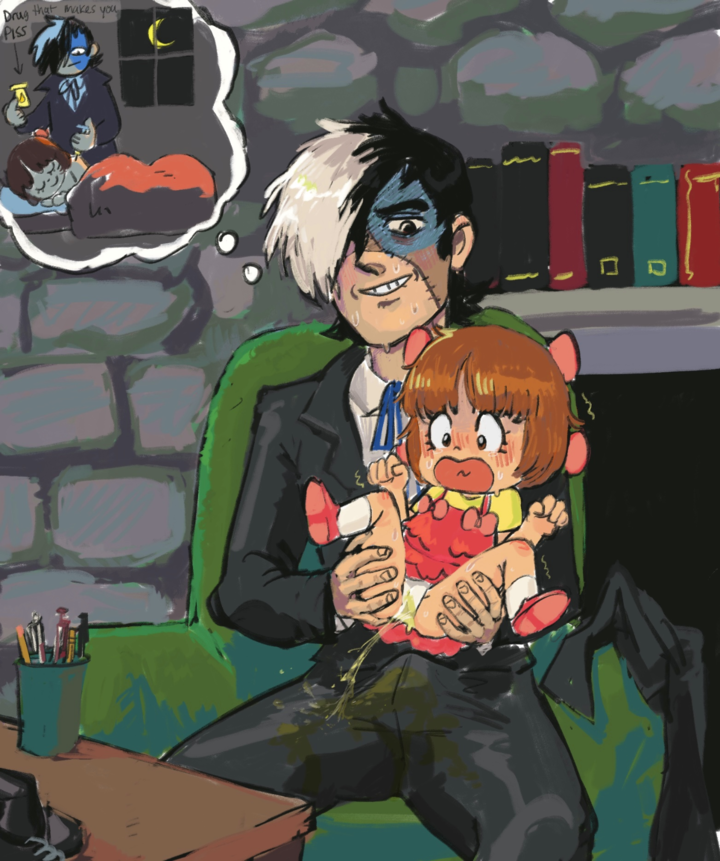 An art trade I did with NSFMeows!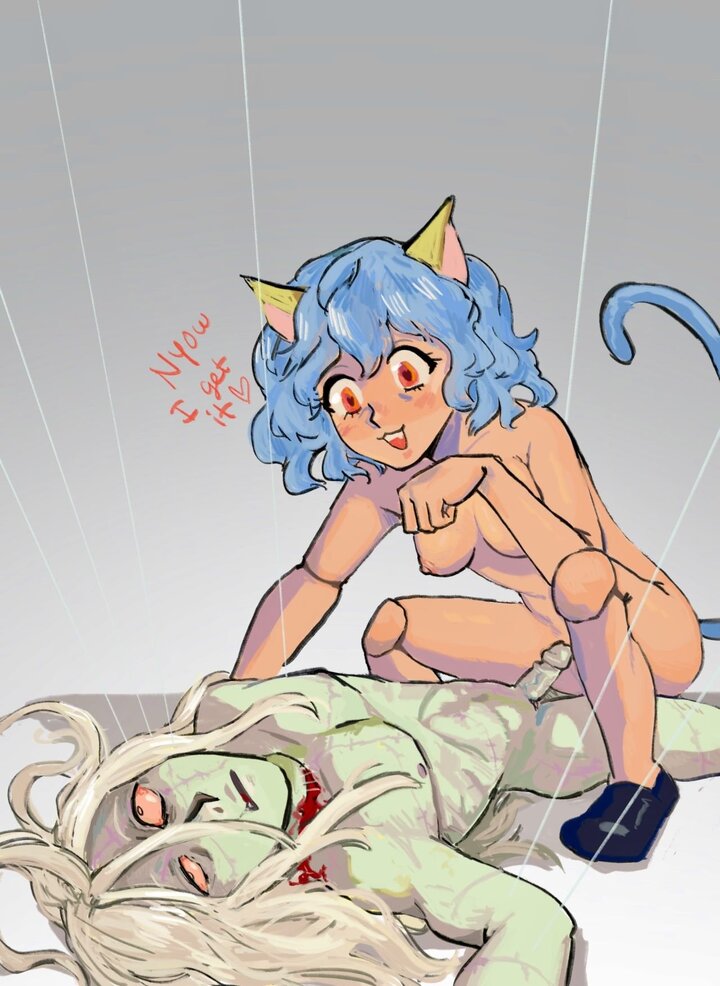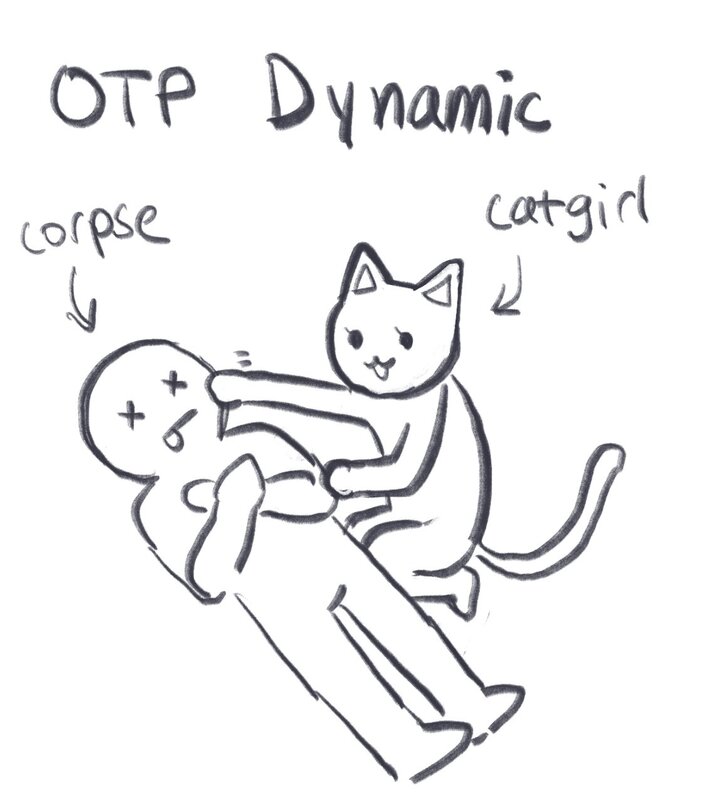 I finished Hxh. Here are my thoughts: Neferpitou hot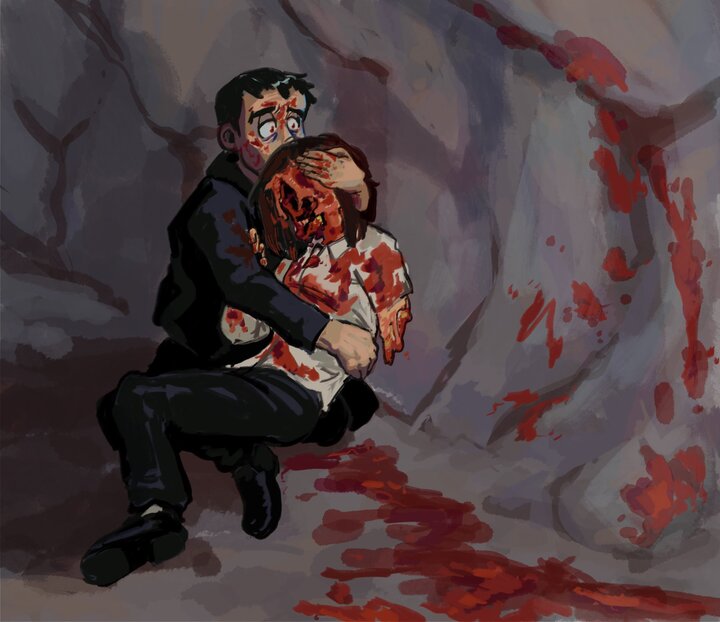 I really like Nanu's sad backstory in Pokemon Sun/Moon. The composition is based on a painting by Ilya Repin. Maybe one day I'll write a fanfic about this…

OK, time for Deltarune posting. There is a lot of stuff here.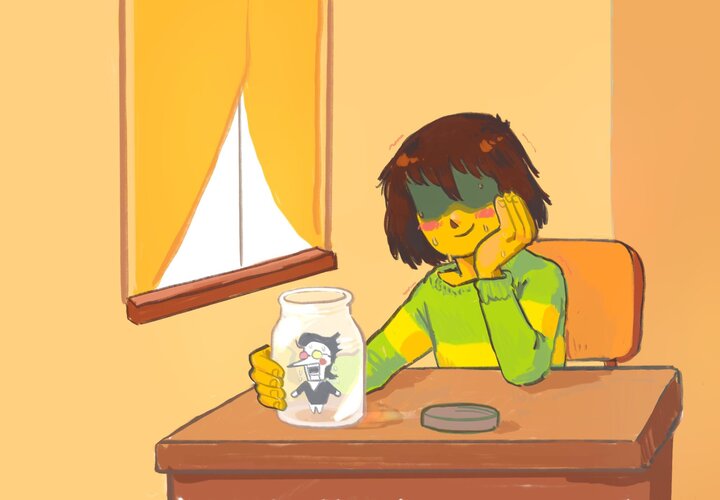 Oh no, Spamton is in the cum jar… what will happen to him?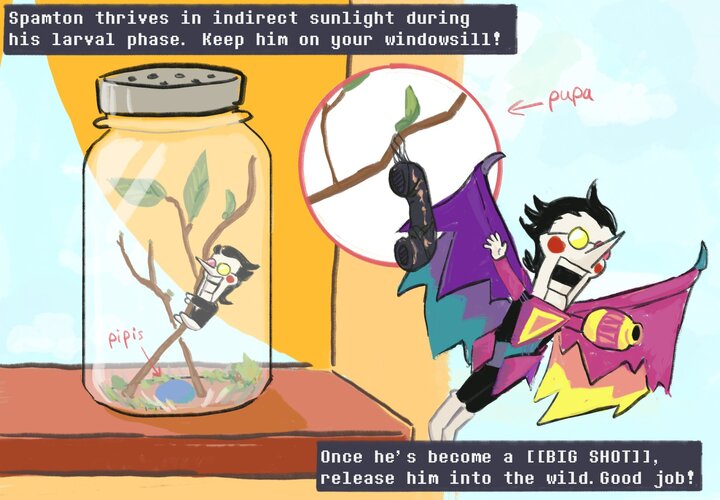 Maybe it's just a terrarium?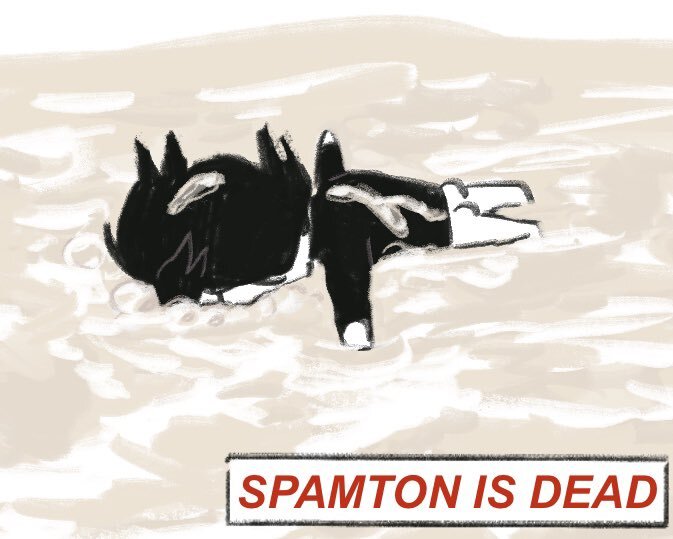 Nah, it's a cum jar. RIP Spamton.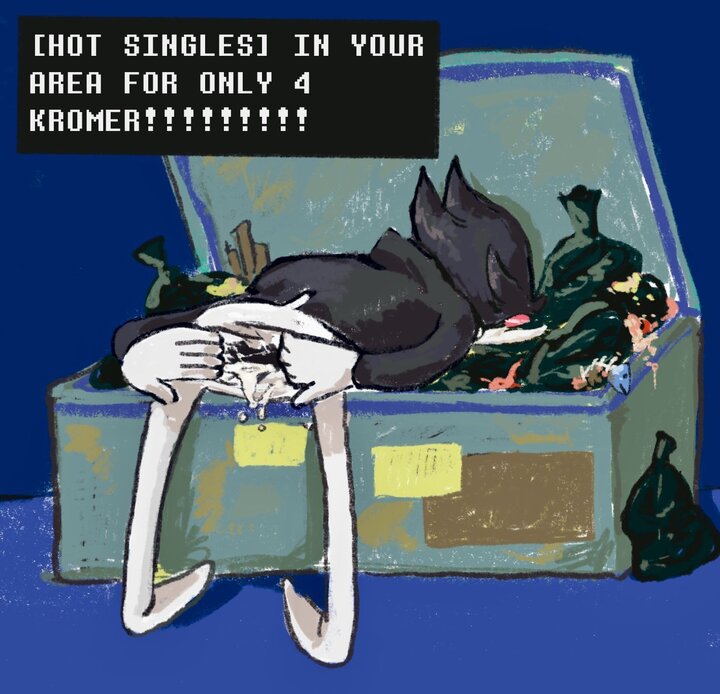 This is right on the fence of what I'll put behind a censor for this post. I mean, he's just a puppet…?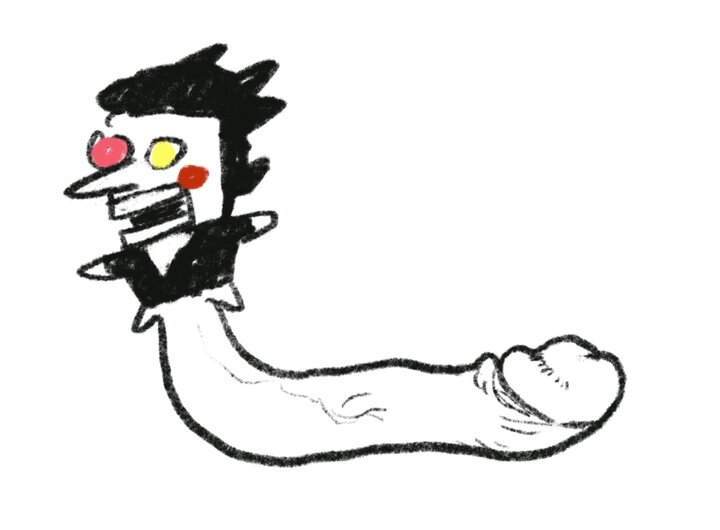 The world's least erotic penis. This is my headcanon. This is my design.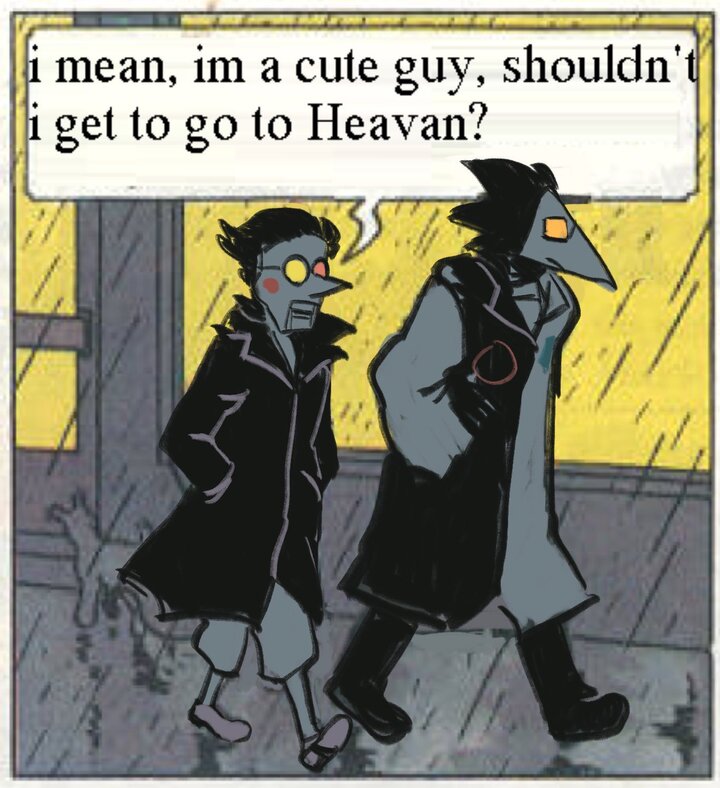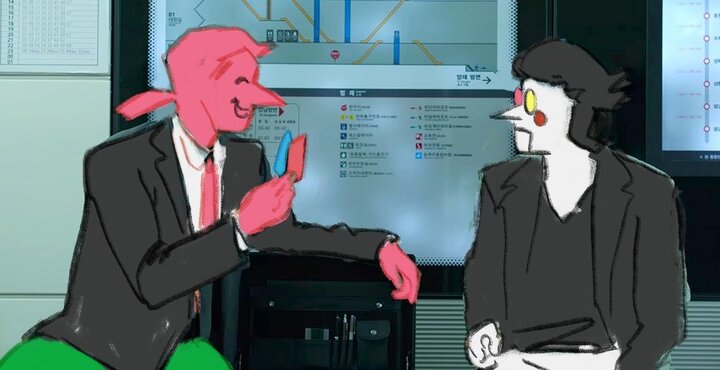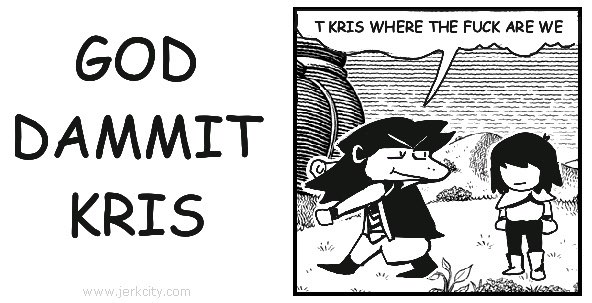 A couple Deltarune-flavored image edits.
November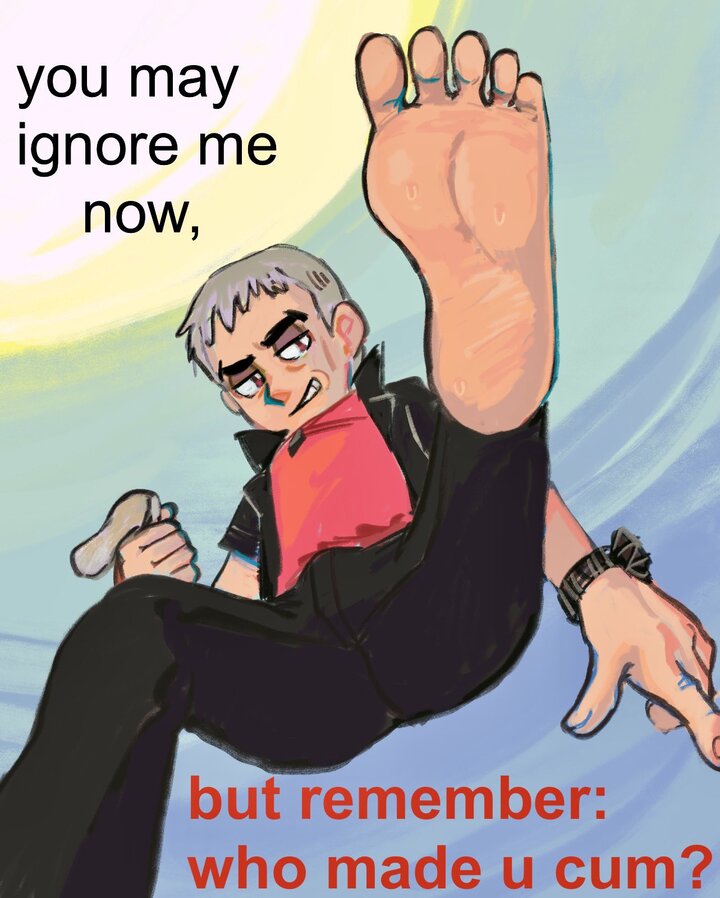 Starting off the month strong with Nanu's feetsies.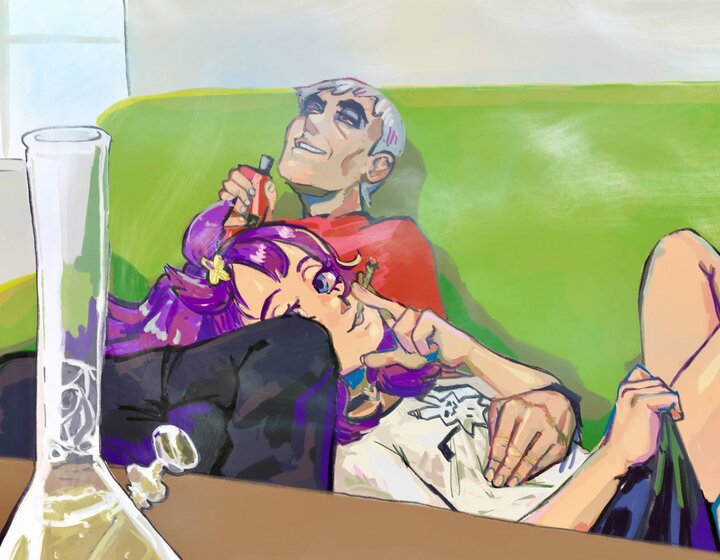 Nanu breaking the law.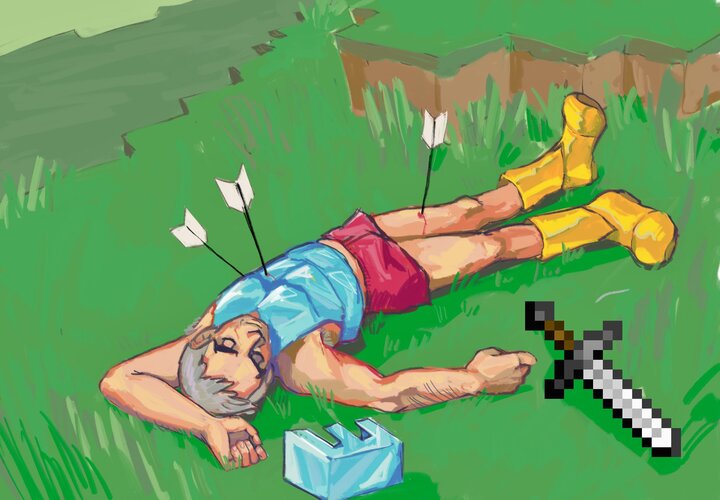 I made my Minecraft skin Nanu and promptly died in the world's jankiest outfit, so I drew this in commemoration.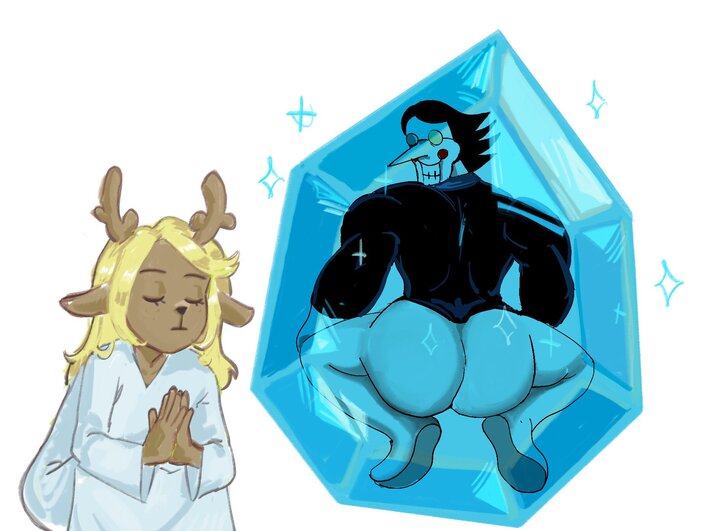 A collaboration with my boyfriend.
December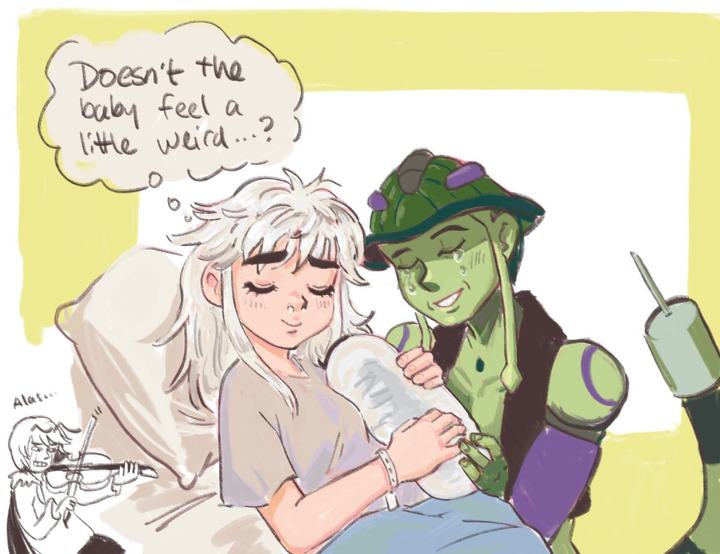 Actually I have more thoughts about the Chimera Ant arc.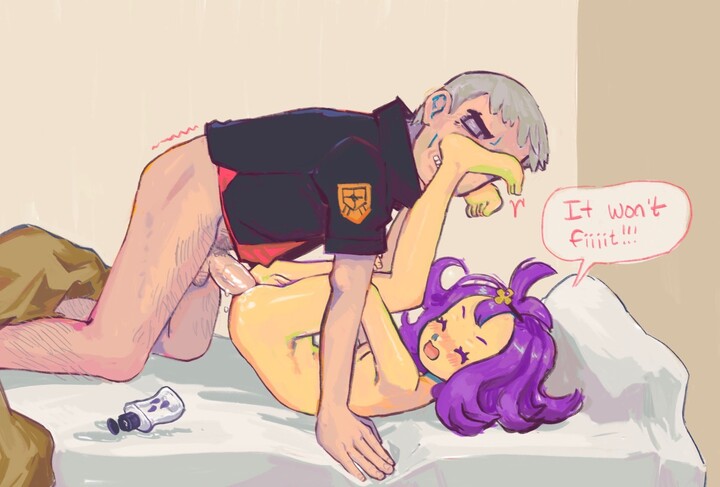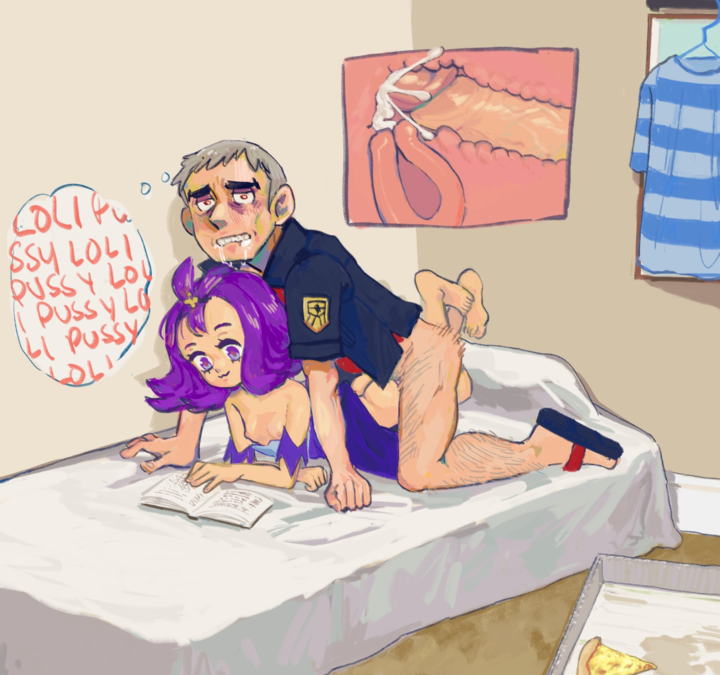 I stared at a lot of really fucked up and depressing bedrooms for this one. Don't you think Nanu would sleep on a mattress on the ground? He seems like that kind of guy. If he even owns a bed. He might just sleep on a couch.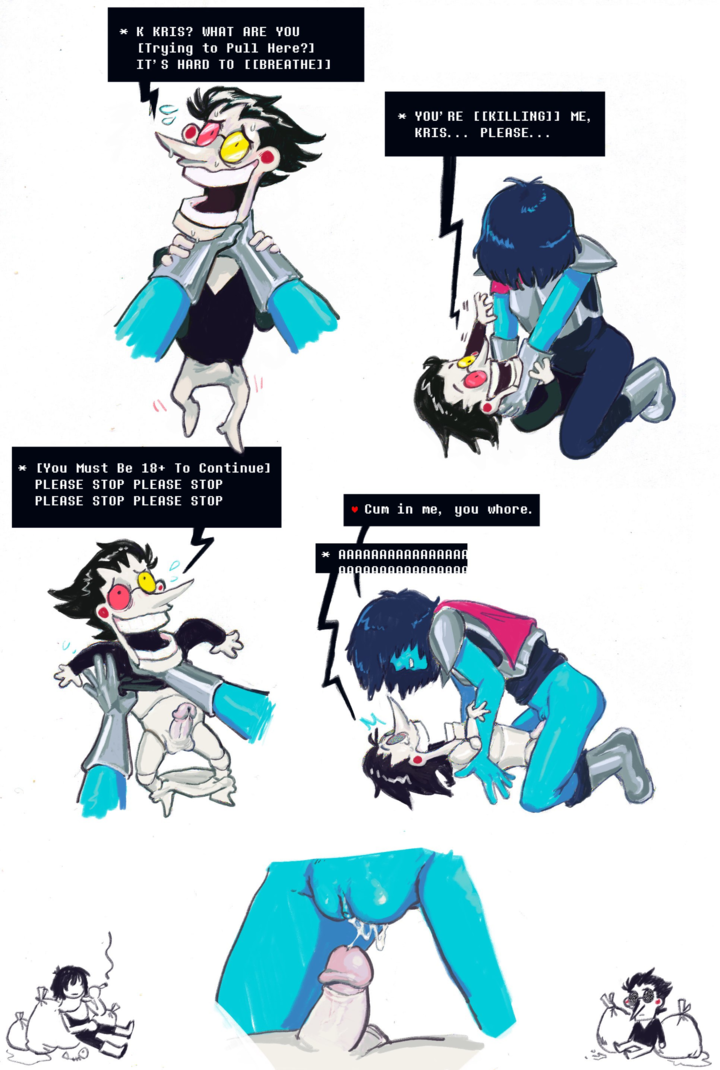 A collab I did with a friend who wishes to remain anonymous.
---
And that's all! I hope to draw more this year and continue to improve. I feel like my art has recently reached some kind of plateau, which bums me out, but at the same time it's understandable because I haven't drawn as much and put in the necessary time to improve big-time. Well, I hope in the future I can put in that time and practice!
See you next year at the very latest ^-^
― haddock,

Today's mood: artistic